There are four withdrawal methods in ViaBTC: Auto Withdraw, Normal Transfer, Inter-user Transfer, and Transfer to CoinEx. No confirmation or fee is required for the last two methods.
How to make Inter-User Transfer?
1. Visit ViaBTC official website (https://www.viabtc.com), log in to your account, and click [Assets] in the top-left corner.

2. Select a coin and click [Withdrawal]. (Take withdraw BTC as an example)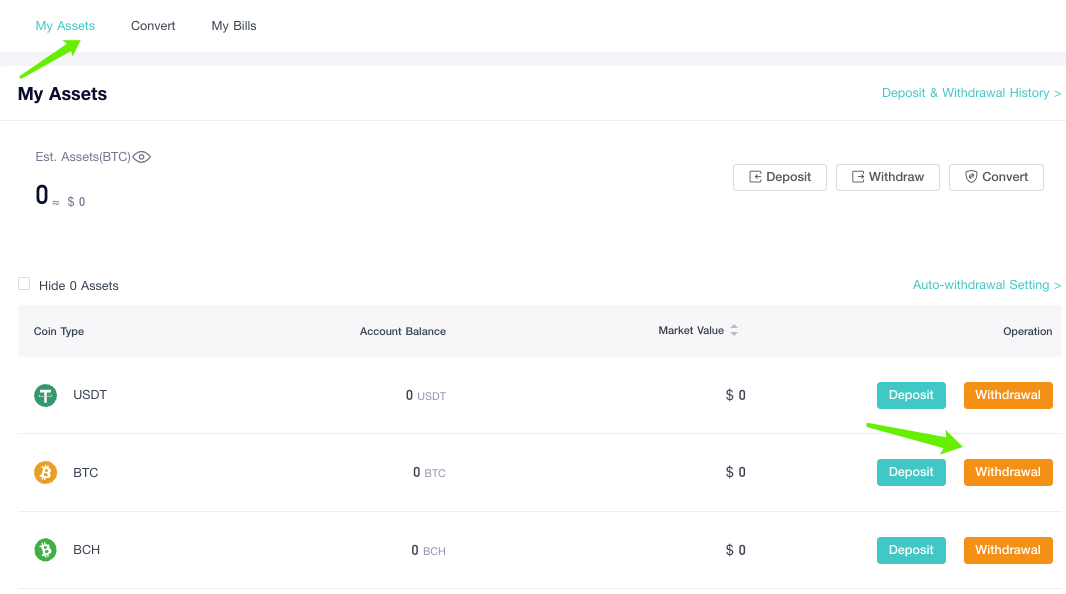 3. Select [Inter-user Transfer], enter your ViaBTC email or sub-account, and the amount, then click [Withdrawal].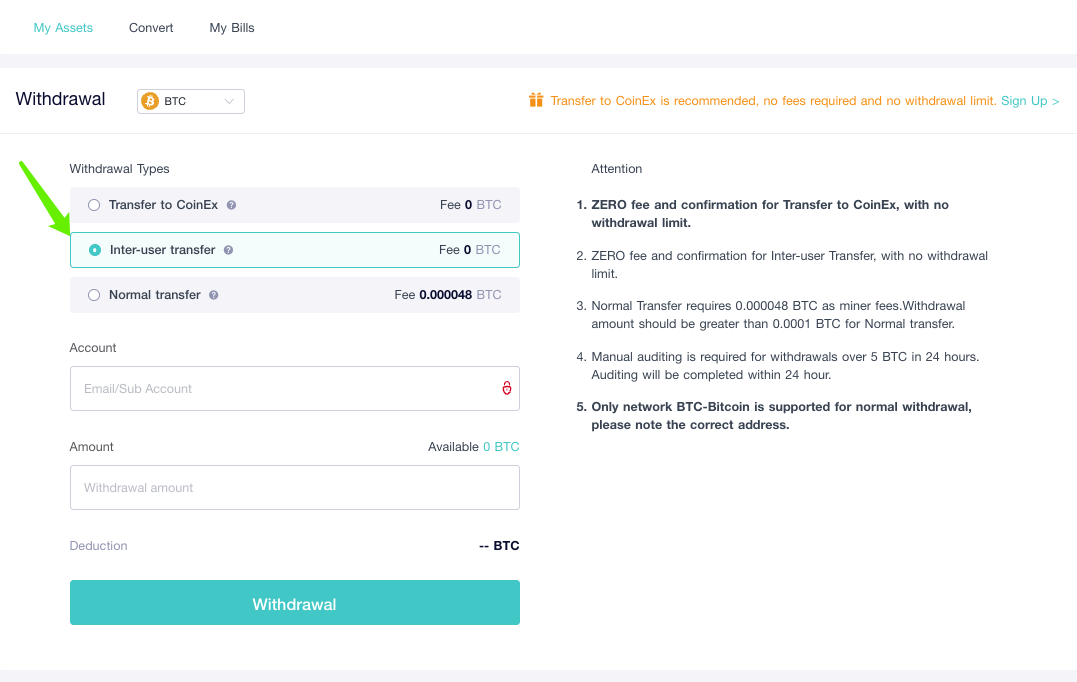 4. Fill in the 2FA code and click [Yes] to complete the withdrawal.