About Auto-withdrawal
Once enable Auto-withdrawal, the system will automatically withdraw to the address you preset if your mining yields are over the minimum payment and the service is entirely free. The mining yields will be temporarily retained in your account balance if it falls short of the minimum requirements.
How to Set Up Auto-withdrawal?
There are two ways of Auto-Withdrawal: auto-withdrawal to address or auto-withdrawal to CoinEx
1. Log into your ViaBTC account, click [Assets]-[My Assets] in the navigation bar, then click [Auto-withdrawal Setting] to enter the corresponding page.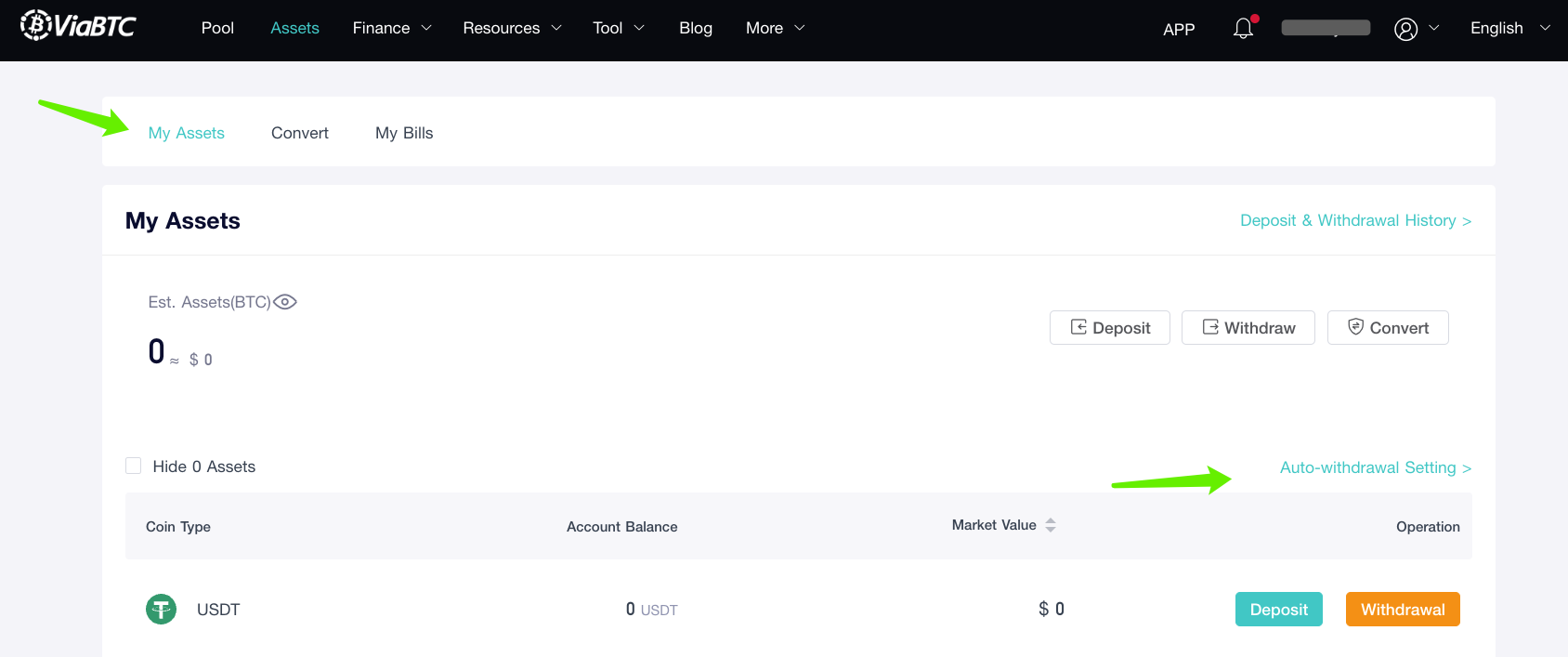 2. Set up Auto-withdrawal address, choose [withdraw to Address] or [Withdraw to CoinEx] as needed, fill in the correct withdrawal Address or CoinEx account, complete the security authentication, and the setup is successful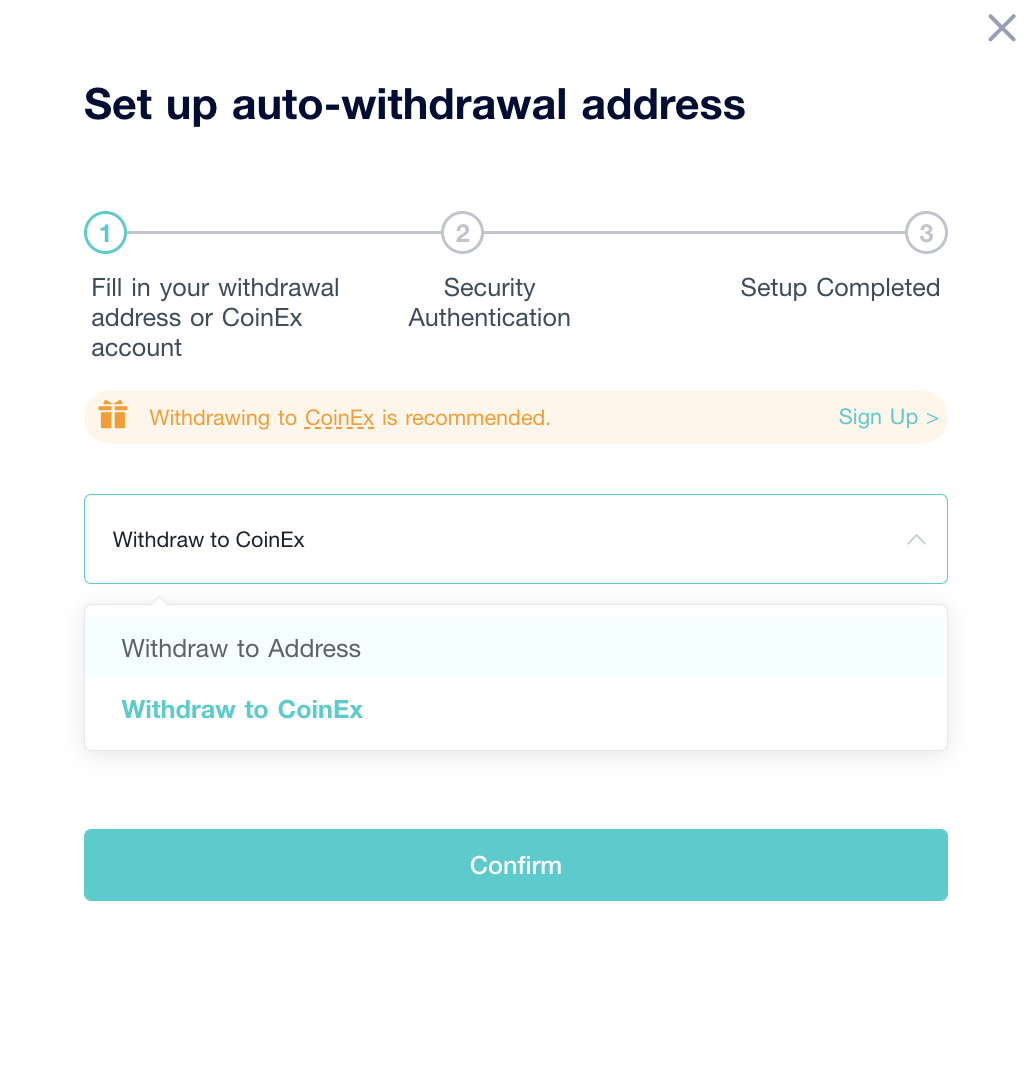 How to change the Auto-withdrawal address?
1. Click the [Edit] button, choose the withdrawal type as needed, fill in the correct withdrawal Address or CoinEx account, then change it successfully after completing security authentication.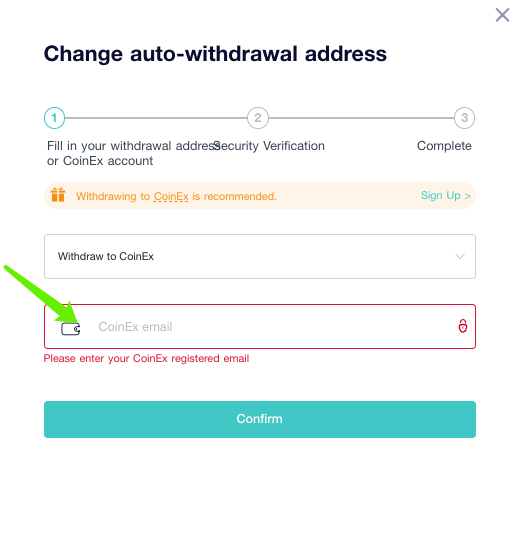 2. You can go back and check on the [Assets] page.

Auto-withdrawal payment time
As the time of income distribution changes, ViaBTC will automatically withdraw once a day between 10:00 and 18:00 (GMT+8).
Additionally, the income won't be automatically withdrawn if it falls below the minimum withdrawal limit.
How come I didn't receive Auto-withdrawal?
If you fail to receive your yesterday's mining income after 18:00 (GMT+8), it might be caused by the following reasons:
1. Cryptocurrency network congested: Please be patient and wait for the network confirmation.
2. No new block was mined due to bad luck: Please be patient that all your transactions will be broadcast and paid as soon as ViaBTC has mined a new block
3. Pool data synchronization is being delayed: the ViaBTC R&D team will address it as soon as it occurs.
4. Lower than minimum withdrawal limit: Auto withdrawals will resume when your balance reaches the minimum requirement.
5. Large withdrawal: Large withdrawals will be sent after approval within 24 hours.
6. Payment system error: Please submit a ticket to us and we will fix it as soon as possible.
Reminder
Please make sure that the minimum payment amount you set is higher than the other platform's minimum deposit amount. This will help you prevent losing money as a result of successful automatic withdrawals that don't arrive.
Why does it show 'frequently used Email' when making withdrawals?
This message indicates the entered email has been used as the destination address more than once, please confirm if it's correct before proceeding.