We have aggregated selected mining resources for you, which can be viewed by clicking [Resources] in the navigation bar of the home page.
Resource Search
Click [Details] in the [Mining Farms] to get detailed information, including location, introduction, price, Min. Host, etc. at a glance.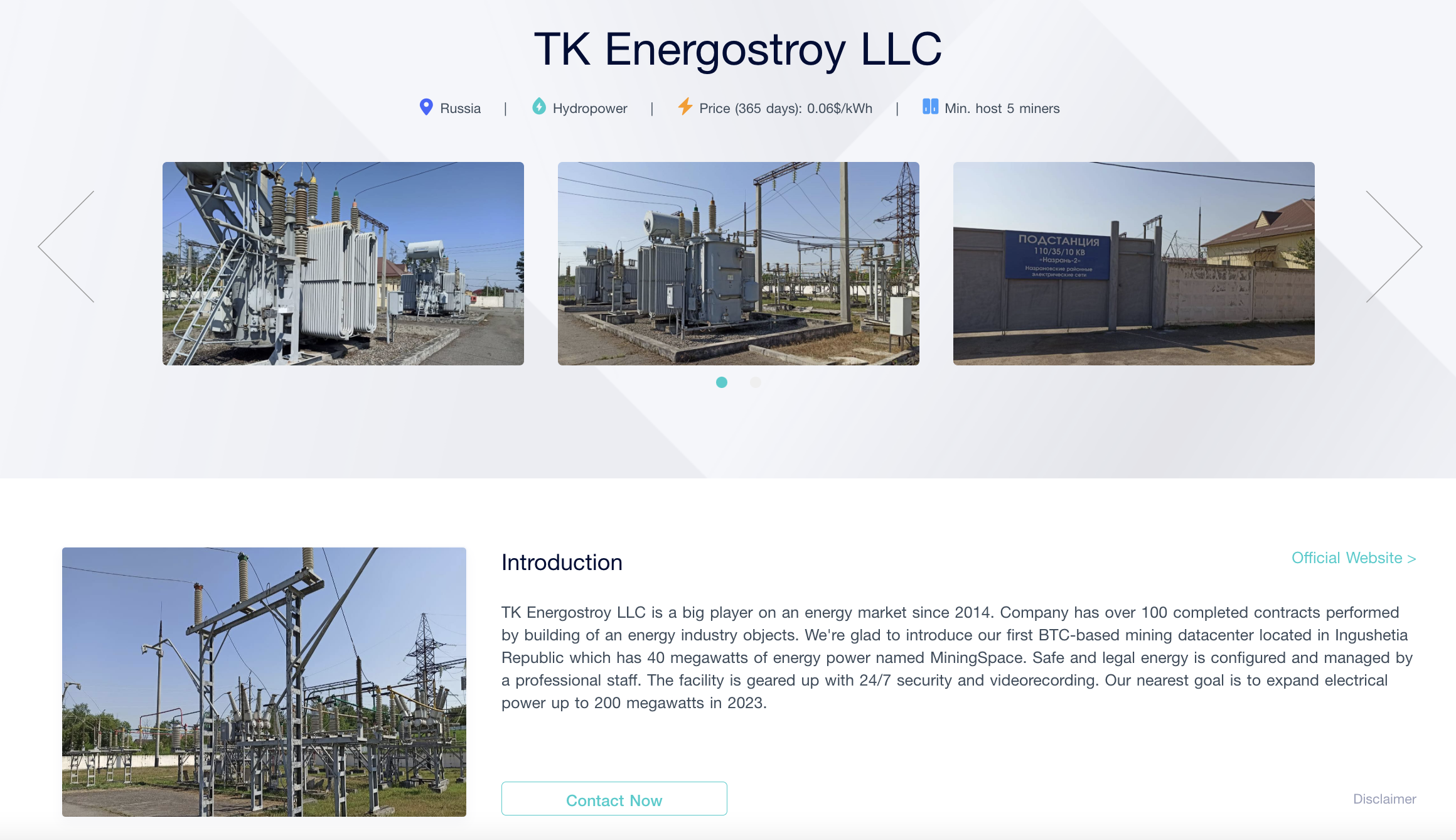 Please note: The mining farms shown on this page are all third-party farms. ViaBTC only provides a resource matching platform and does not endorse any mining farms, nor does it provide guarantees for any farms or their services.
Mining Farm Application / Hosting Application
(1) If you have a demand for mining farm hosting, click "Mining Farm Application" on the right to contact the corresponding BD.
(2) If you are a miner and have hosting needs, please click "Hosting Application" to complete the basic information, we will contact you as soon as possible.