What is One-Click Switch?
ViaBTC supports a variety of mining options to quickly switch mining preferences without complex configurations, thus providing a profitable mechanism for miners. One-click Switch is available for Bitcoin pool (BTC, BCH) and ZEN/ZEC pool.


How to Set up One-Click Switch mode?
1. Visit ViaBTC official website (http://www.viabtc.com), login to your account, then click [Pool] - [Mining Settings] in the top left corner.

2. Find Smart Mining Settings after entering the page, then click [Change].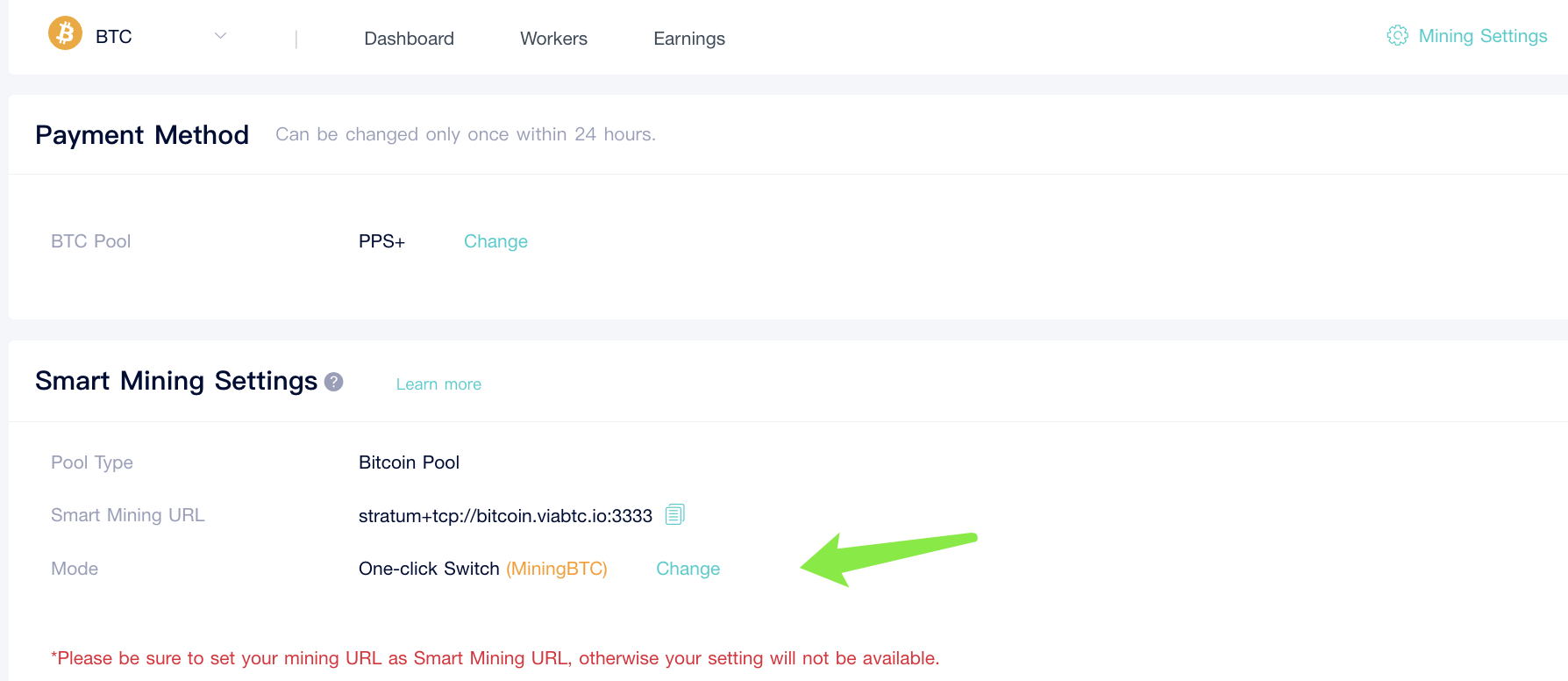 3. Take Mining BTC as an example:
Select [One-click Switch] Mode, Choose [BTC], then click [Confirm] to finish Settings.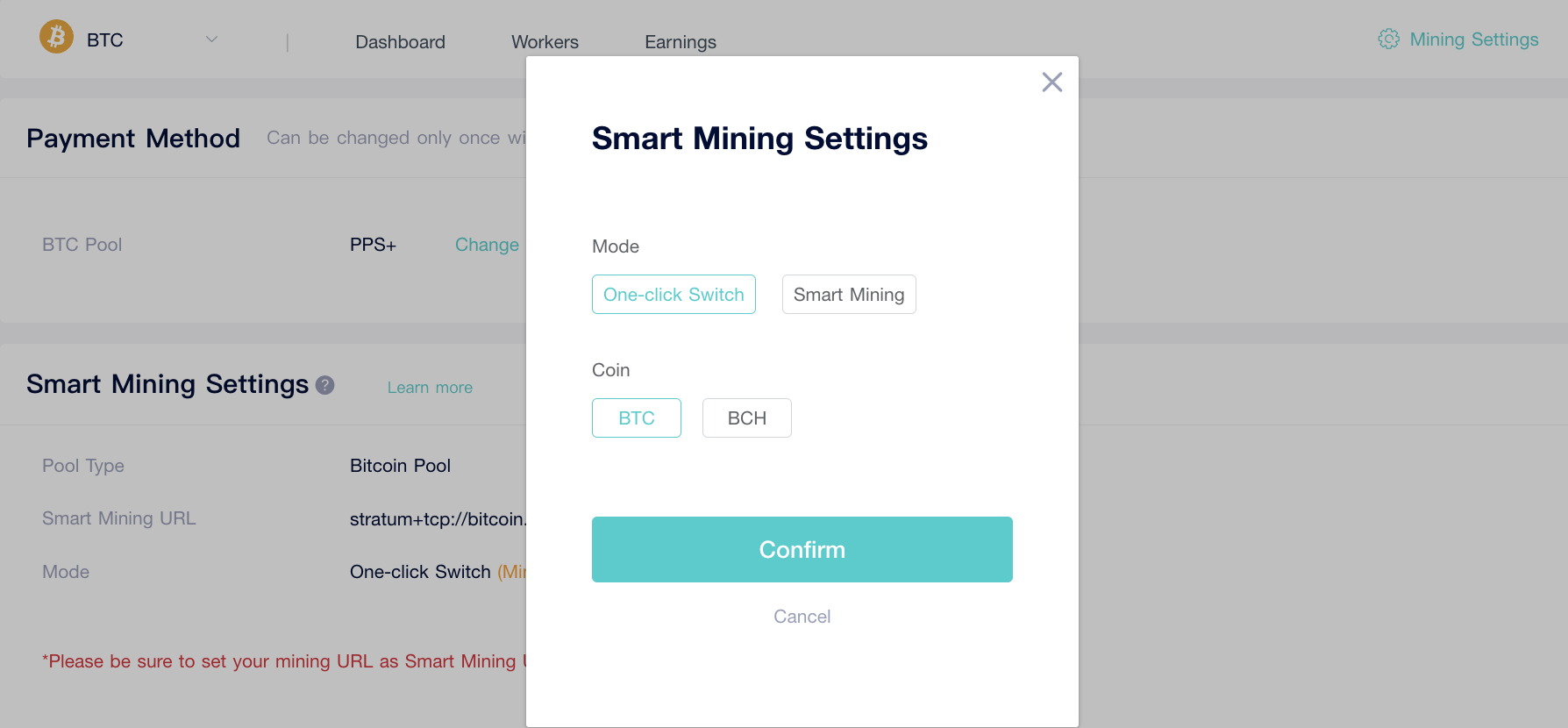 Note: The stratum URL varies for different coins in One-Click Switch mining mode, please configure it separately, please be sure to set your mining URL as Smart Mining URL, otherwise your setting will not be available.
How to Check the currency Mining currency?
Visit ViaBTC official website (http://www.viabtc.com), log into your account, then click [Pool] - [Dashboard] in the navigation bar.

When should I change my mining preference?
It is recommended to use [profit calculator] to get a general idea of the theoretical earnings outcome when selecting mining preference.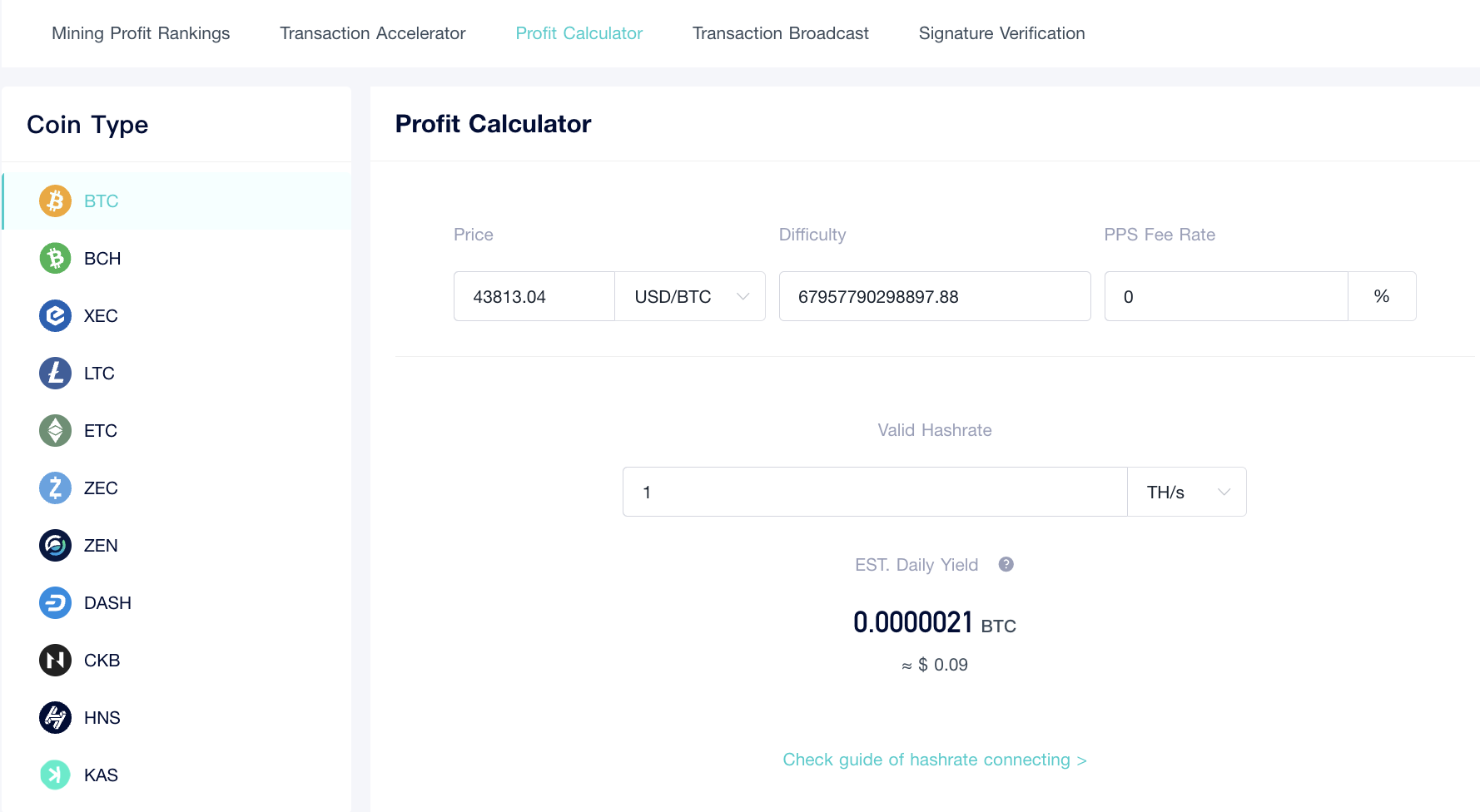 Note:
The EST. Daily Yield is a rough estimate subject to many factors such as changes in difficulty and fluctuations in transaction fees.
For example, when choosing PPS+ payment method for BTC mining, the profit includes basic PPS rewards and transaction fees. Apart from the theoretical and actual deviations in the basic rewards, the transaction fees are unpredictable. The result in the profit calculator is the theoretical PPS+ mining yield based on the set difficulty and the average miner fees in the past 7 days. The deviation in this part will also increase accordingly if the total transaction fees from the network change a lot.