The blockchain world is changing day by day, we have set up a special [Blog] section to provide you with all kinds of mining-related blockchain high-quality original blog posts, supporting five languages: Simplified Chinese, Traditional Chinese, English, Russian and Spanish, to gain knowledge and share experience together.
(1)Click [Blog] in the navigation bar, there are 6 categories of articles: Blockchain, Mining, Company Update, Features, Popular and Hot event, you can choose the category and article you are interested in reading.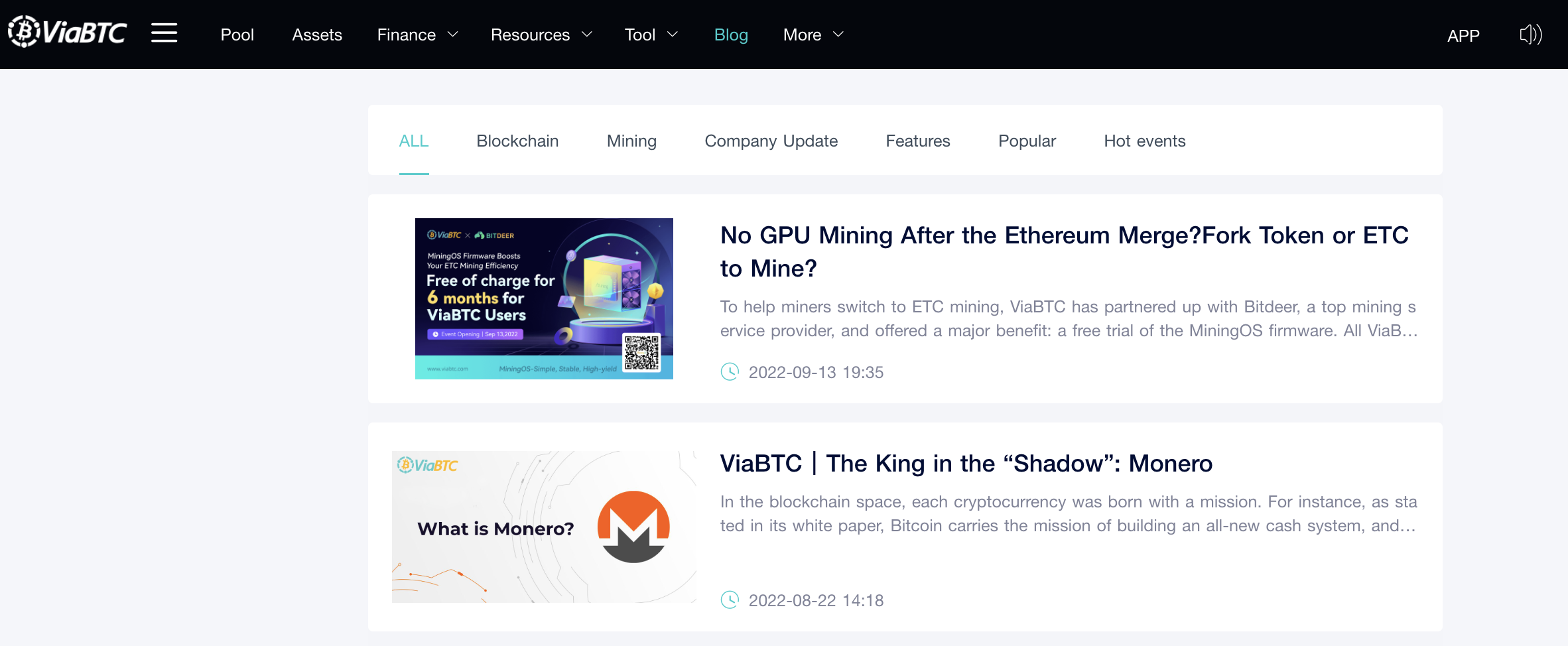 (2) You can click the social media icon in the top right corner of the article to share it and spread the knowledge of blockchain and your ideas.