What is Smart Mining?
Smart Mining provides an automated way of profitable mining using the designated algorithm to monitor the real-time status of possible returns. In comparison to One-Click Switch, it's more flexible and easier to keep track of your mining returns.

How to enable Smart Mining?
1. Visit ViaBTC official website (https://www.viabtc.com), log into your account, then click [Pool] - [Mining Settings] in the navigation bar.

2. Find Smart Mining Settings after entering the page, then click [Change].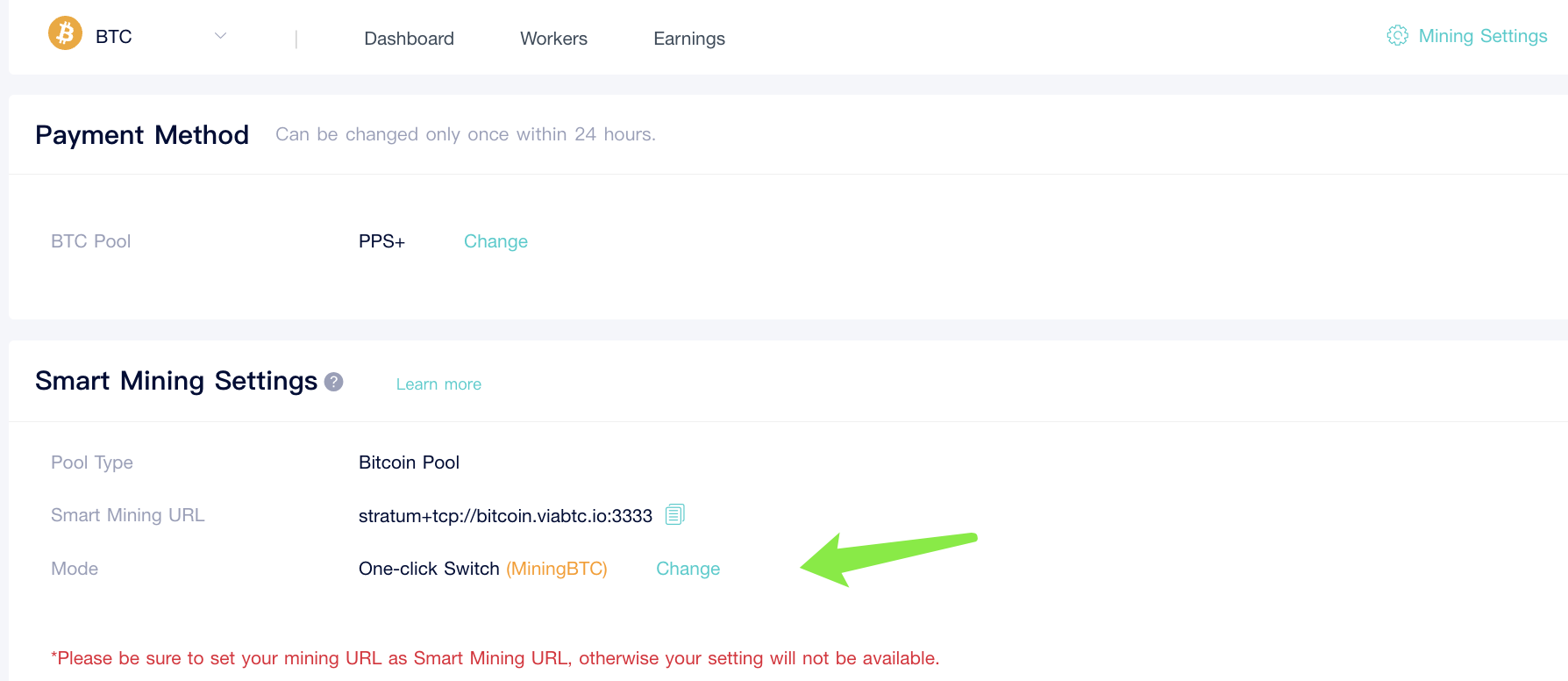 3. Select [Smart Mining] Mode, and click [Coinfirm] to finish the settings after reading the [Smart Mining Risk Reminder].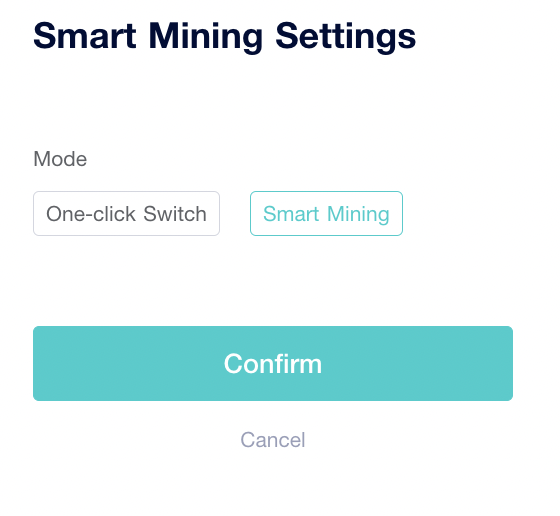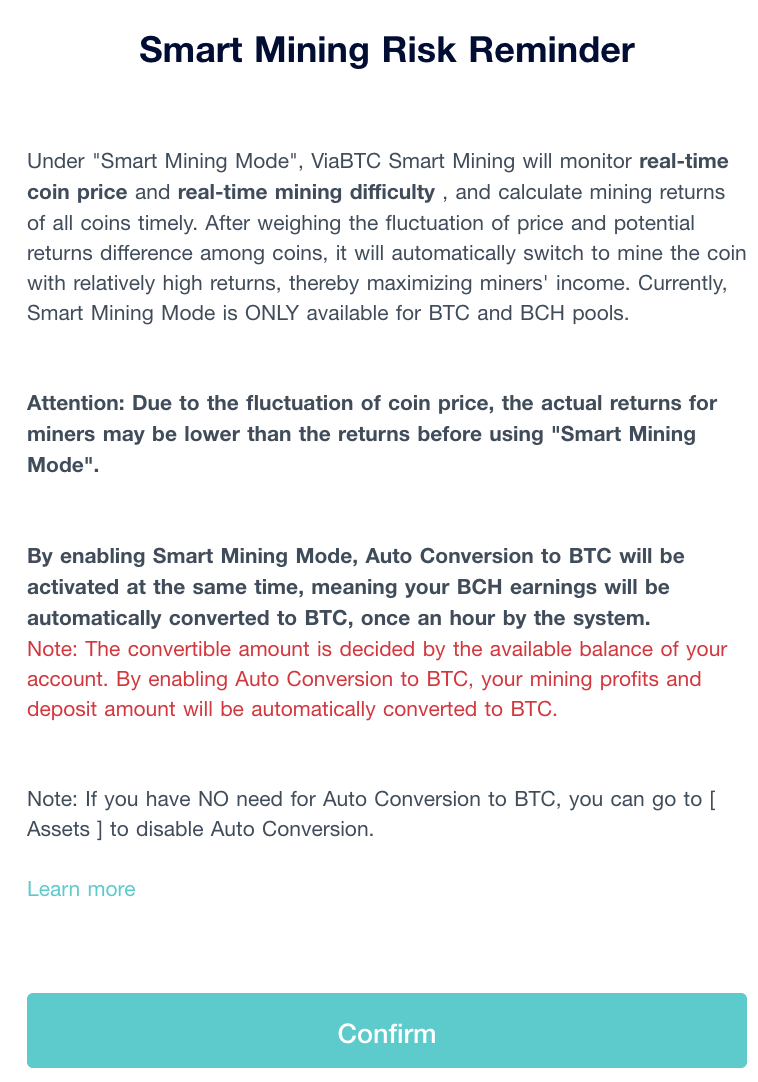 Note:
Before enabling Smart Mining, you're required to set Smart Mining URL first, stratum+tcp://bitcoin.viabtc.com:3333.



FAQ
Q1: What is the unique feature of Smart Mining compared to One-click Switch?
A: It's more flexible and easier to set up, SHA-256 mining algorithm compatible.
Q2: How long does Smart Mining come into effect once enabled?
A: Once Smart Mining is enabled, the system will monitor the possible return rate of all compatible coins using a designated algorithm and switch to the one with higher profit, you may go to the Pool panel for more accurate mining status.
Q3: Why can't I see my earnings increase after enabling Smart Mining?
A: Smart Mining mode demands high efficiency when it switches between the current mining coin and the new one with higher returns, and it also requires a designated algorithm and current difficulty, thus Smart Mining may not lead to high returns.
Q4: Is there any minimum hashrate limit before turning on Smart Mining?
A: There is no minimum limit of hashrate before enabling Smart Mining for your account.
Q5: Which coins are supported in Smart Mining?
A: Currently all coins in Bitcoin Pool are supported in Smart Mining mode, including BTC and BCH.
Q6: When will the mining rewards be distributed to my account?
A: Rewards distribution varies for different mining modes, and distribution time remained unchanged compared to the one in One-click Switch mode.
Q7: Can I use part of hashrate to mine a certain coin after enabling Smart Mining?
A: Once enabled Smart Mining, hashrate connected to your account will be switched from one to the other automatically using a designated algorithm.
Q8: Will I receive notifications for hashrate fluctuation after enabling Smart Mining?
A: You're required to set hashrate fluctuation notification for all compatible coins by the time enabling Smart Mining, more detailed guide can be found here.
Q9: What is the reason why the miner sometimes becomes offline after I choose smart mining?
A: There are two reasons for being offline:
(1) It is a brief situation after switching to smart mining;
(2) The miner will become offline after not being active for 1200 seconds.
If it is the first reason, even if the miner becomes offline for a short period of time during the coin switch, the hashrate is still valid and will not be affected.
Q10: What kind of profit gap will make BTC/BCH smart mining switch?
A: There are two situations for switching:
(1) If you are mining BTC, it will switch to BCH mining when the BCH profit is 2% higher than BTC.
(2) If you are mining BCH, it will switch to BTC mining when BCH profit < (1+0.5%) BTC profit.
Q11: How long will the switch be made?
A: The switch will be made after a certain amount of profit difference, not immediately.