1. Log into ViaBTC App or Website https://www.viabtc.com and select [Settings].

2. Click [Account deletion]

Read the instructions on the deletion page carefully, tick the [Accept] button after confirming and accepting the consequences of deletion, and then click [Next].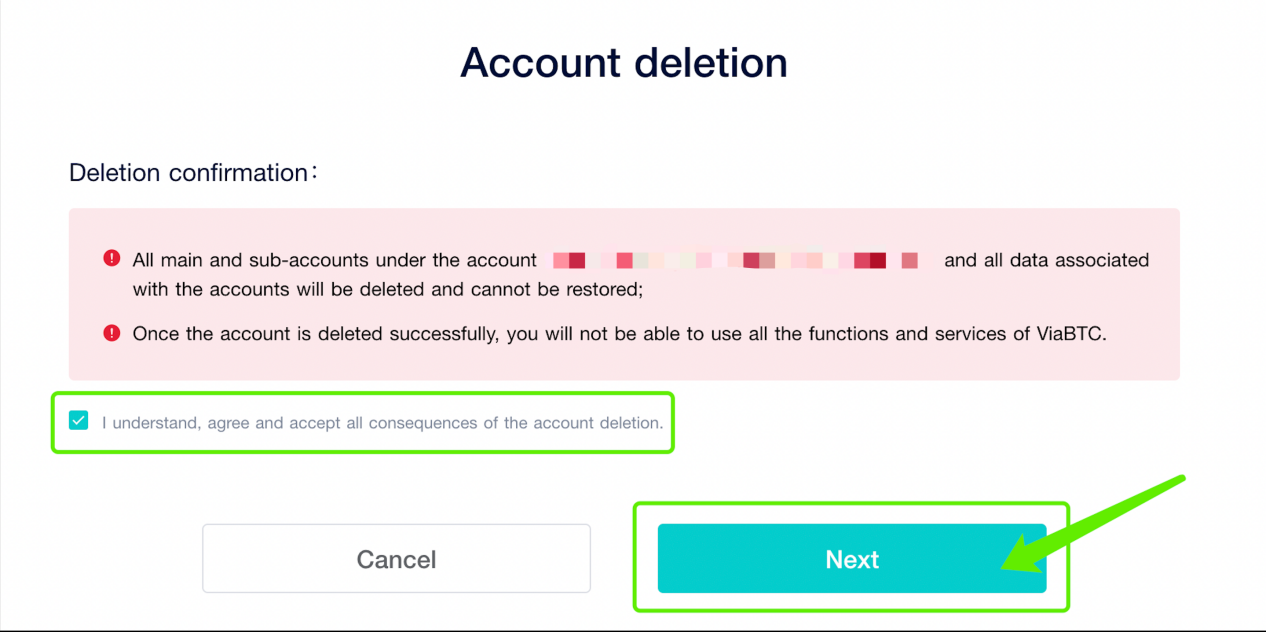 3. Enter the login password, email verification code, and TOTP code correctly, then click [Yes] to complete the account deletion. Email notification of successful account deletion will be delivered to your email address afterward.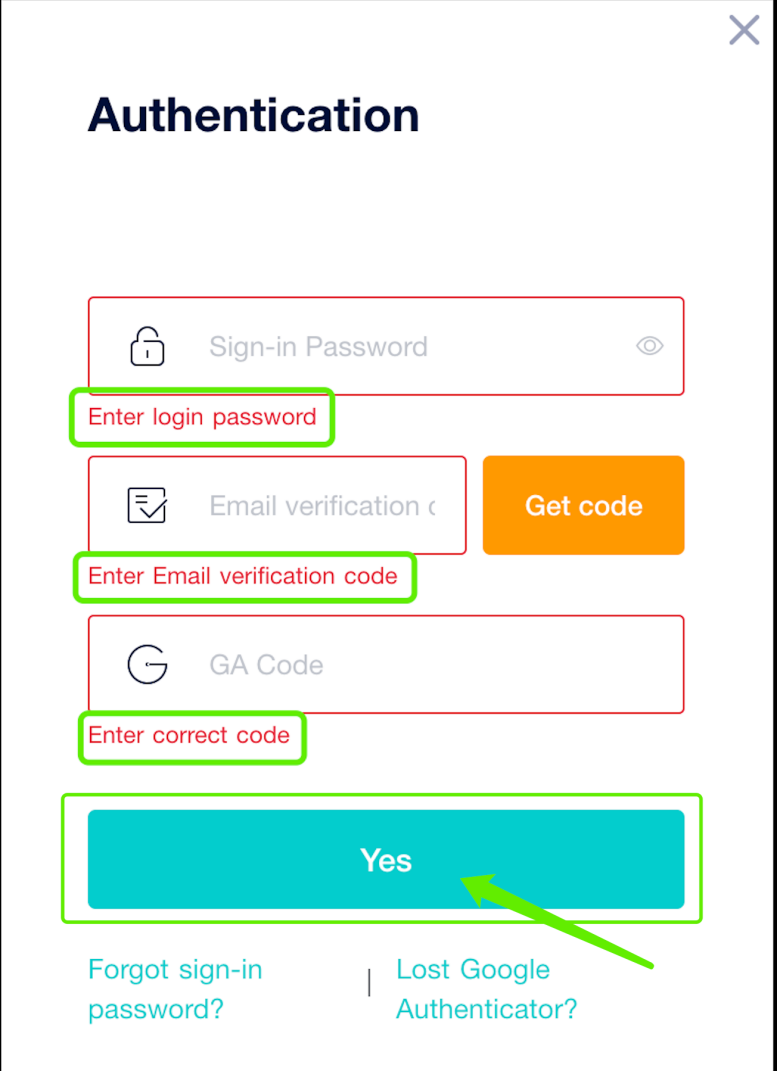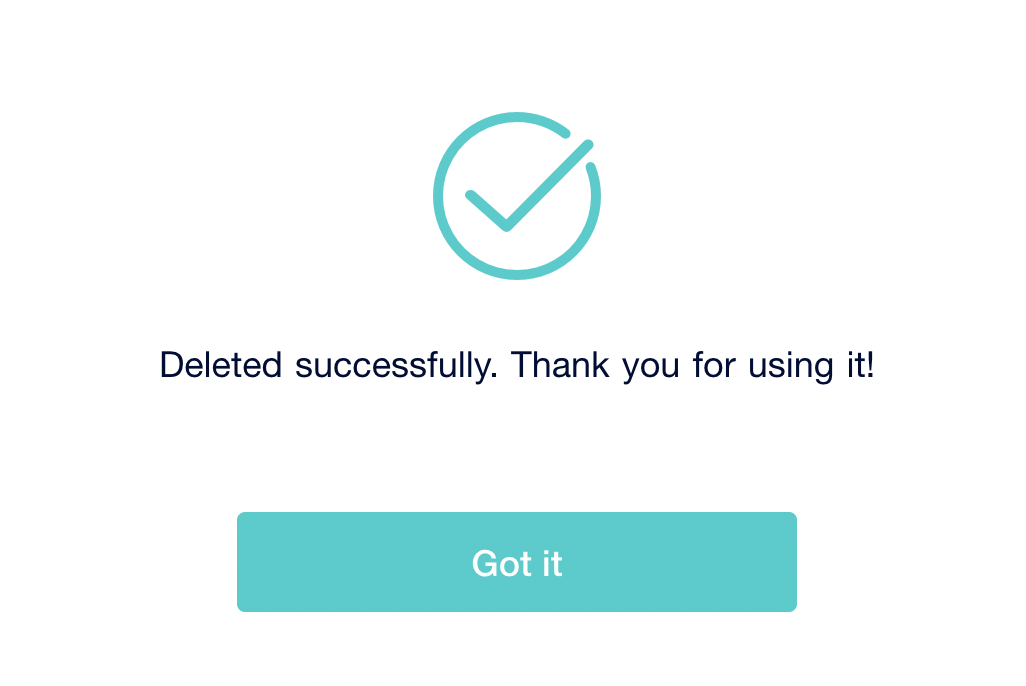 FAQ
Q: Under what conditions can I delete my account?
A: Deletion of an account (both main and sub-accounts) requires that all of the following conditions are met simultaneously.
(1) No security tool reset history within 48 hours.
(2) No hashrate connected within 48 hours.
(3) No pending withdrawals.
(4) No pending hedging and loan orders.
(5) No pending convert orders.
(6) Remaining assets less than or equal to 5 USD.
Q: What are the results of deleting my account?
A: All ViaBTC services and functions associated with the deleted account (both main and sub-accounts) will be deactivated automatically. All historical data will be wholly and permanently deleted and can no longer be accessed or recovered.